Hello!
My name is Gera Frascaroli.
This is me ↴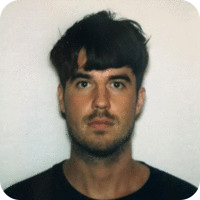 Last Update
↳ April 20 2020

Optimized for
↳ Chrome
↳ Desktop (Full-Screen)
↳ Mobile (Landscape)
I've had the good fortune of working on global campaigns, commercials, brand identities, digital products and experiences, network rebrands and title sequences, for some of the world's most loved brands, in collaboration with some of the world's most awesome people.
If you'd like to work together or just have a chat, feel free to
email me
.
Recent History
Google
(New York)
May 2021 - Present
↳ Design
Character
(New York)
Oct. 2018 - Aug. 2020
↳ Design Direction
R/GA
(New York)
Oct. 2015 - May 2018
↳ Design Direction
Rokkan
(New York)
Sep. 2014 - Oct. 2015
↳ Design
The Mill
(New York)
May 2012 - Aug. 2014
↳ Design, Motion
BigStar
(New York)
Sep. 2010 - Apr. 2012
↳ Design, Motion
Past Clients


Nike
Instagram
Google
Samsung
Netflix
Converse
Facebook
MTV