Google REWS (Real Estate and Workplace Services)
↳ 018-019
Studio
↳ Character (NY)
Role
↳ Design Director
Work in Progress ︎
Google REWS delivers thoughtful and intentional spaces and services to create the right environment for Googlers to do their best work, and to empower and enable Google to thrive in the long-term.
However, as it predominantly operates "under the hood" its role can be overlooked, preventing REWS from building its brand and demonstrating its influence within Google.
To help overcome this challenge, we developed a simple, responsive identity that could modulate it's emphasis depending on the time, context, and audience.
Our first step was to work with REWS' in translating their overarching brand mission into a set of actionable principles that would guide our design strategy.

—

What REWS says

↓

What REWS does
Intentional Experiences
Every decision we make is made with the best of intention - from the cafe menus down to the color of the conference room walls, there is a purpose behind everything we do. And while we may not always get it right, we learn from experience and use and work on making it better.
↓
Inform
What if at right time and in the right context, the REWS identity can inform how something was created?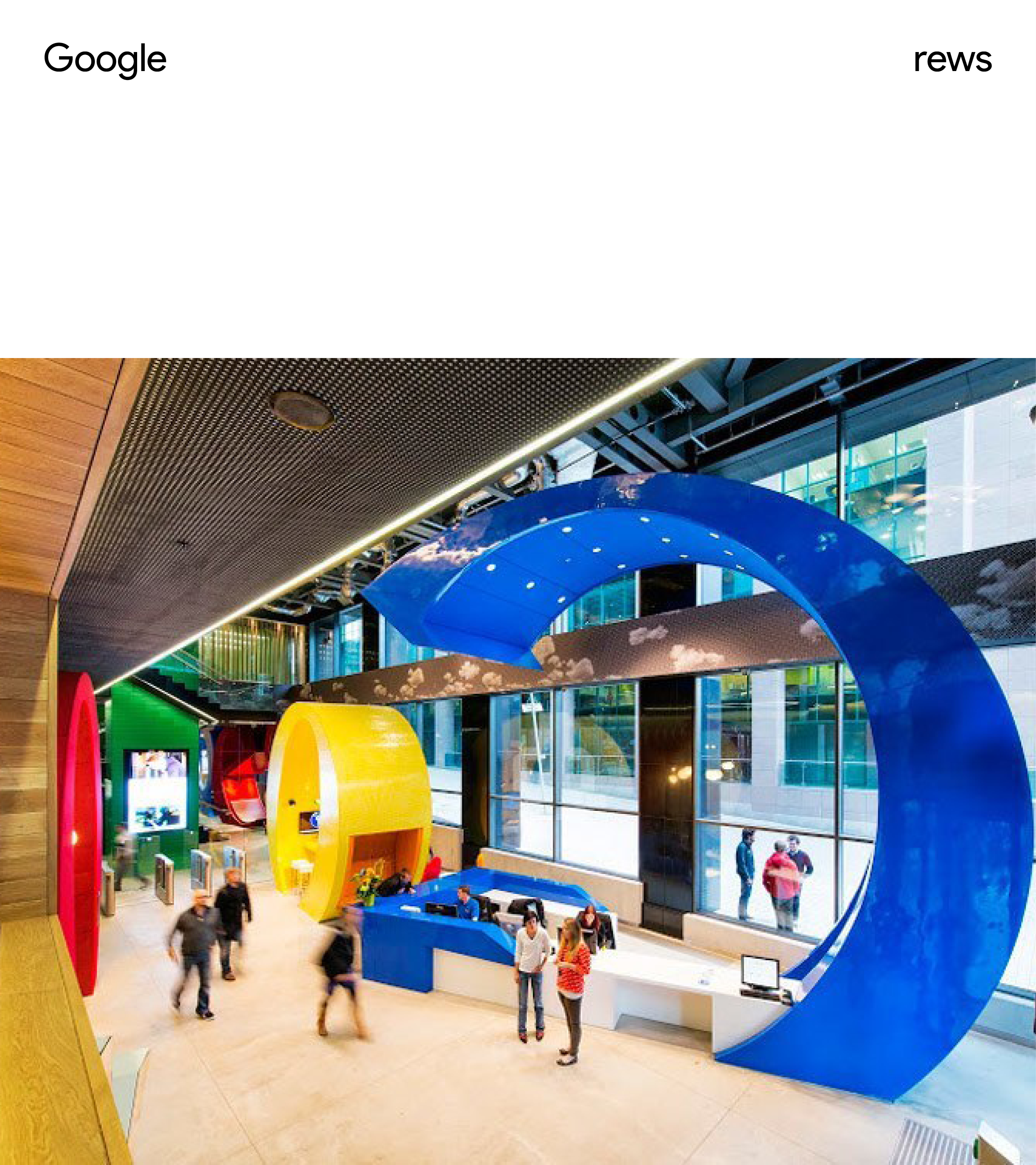 Fostering Performance
Making sure Googlers are able to reach their highest level of performance is why we do what we do. This also means punctuating the experience with occasional surprises to keep things fresh and exciting.

↓

Guide
What if the REWS identity can guide people to certain places and experiences?
Sense of Belonging
Providing an inclusive experience is core to everything we offer and communicate at Google. This means that not only do we need to ensure everyone feels like they belong, but we also reflect the uniqueness in local environments and celebrate the fact that we all have different needs.

↓

Invite
What if the REWS identity can invite audiences to participate into the experience?

Magic Moments
We work hard to make sure Googlers have everything they need to work hard. Most of the time we stay out of the way to make things as seamless as possible, but it's also important to surprise and delight when the moment is right.

↓

Delight
What if using technology and insights, REWS identity can surprise and delight audiences?
The Future of Workplace
We are always innovating and pushing boundaries, it's a part of our Google DNA. Within REWS, our sights are set on creating the future of the workplace - not only for Google, but also to demonstrate externally that world-changing ideas are possible and good ideas can scale. We never settle into the status quo, the next new thing is always in motion.
↓
Inspire
What if the REWS identity can inspire audiences to imagine and think of their workspace in a more inspirational way?
↳ Wordmark

As a first step, we updated the REWS wordmark to incorporate Google's Product Sans, so as to feel more cohesive with the brands broader identity.
Previous wordmark
↓
↳ Logo Anatomy — Cornerstone

REWS is the CORNERSTONE of Google.
Cornerstone — An important quality or feature on which a particular thing depends or is based.
—
REWS is the foundation that
fosters performance
.
REWS is a warm corner of inclusivity, creating a place that provides a
sense of belonging
.
The "corner" appears delightfully in
magical moments
across Google campuses.
The "corner" connects
experiences
with
intention
.
Cornerstone is the base that supports Google's
future workplace
.
↳ Logo Anatomy — Imprint

REWS marks its IMPRINT in everything Google does.
Imprint — Impress or stamp (a mark or outline) on a surface or body. It also can refer to any kind of impression or influence.
—
REWSters leave an impression that
fosters performance
.
Each REWSter puts their own stamp, celebrating inclusivity, and providing a
sense of belonging
.
REWSters' "imprints" appears delightfully in
magical moments
across Google campuses.
The "imprint" is etched
intentionally
across
experiences
.
REWS' "imprint" marks its lasting support of Google's
future workplace
.

↳ Responsive Imprint
The REWS logo is the architectural framework for all mediums, layouts and compositions. To cater for this variety, the Imprint becomes a responsive stage for content that expands and contracts.
↳ Brand applications
Finally, we created a range of brand applications that flex how the logo could be used to Inform, Guide, Invite, Delight and Inspire, and as an occasional wink reminding Googlers that REWS' is on a mission to help them do their best work.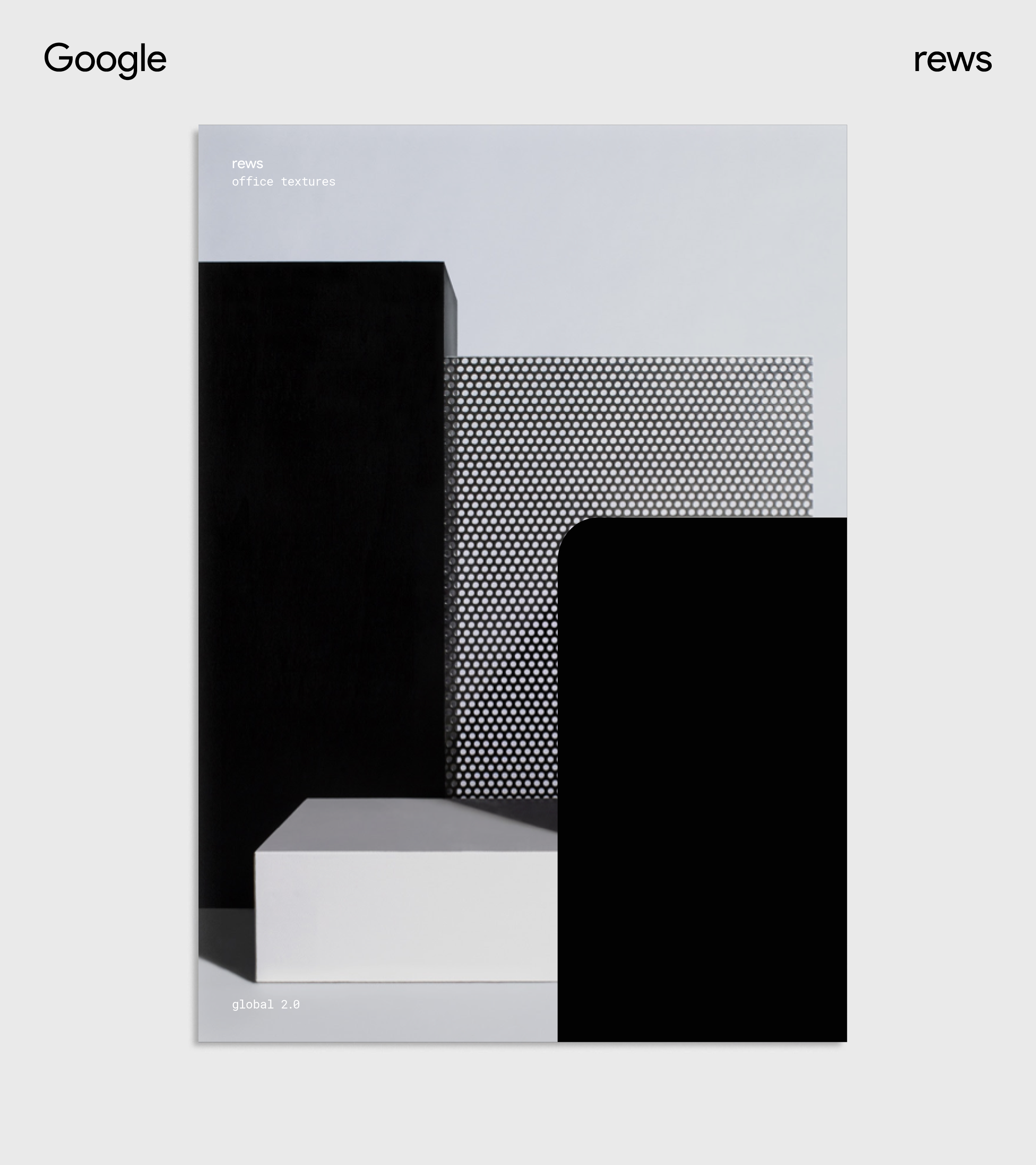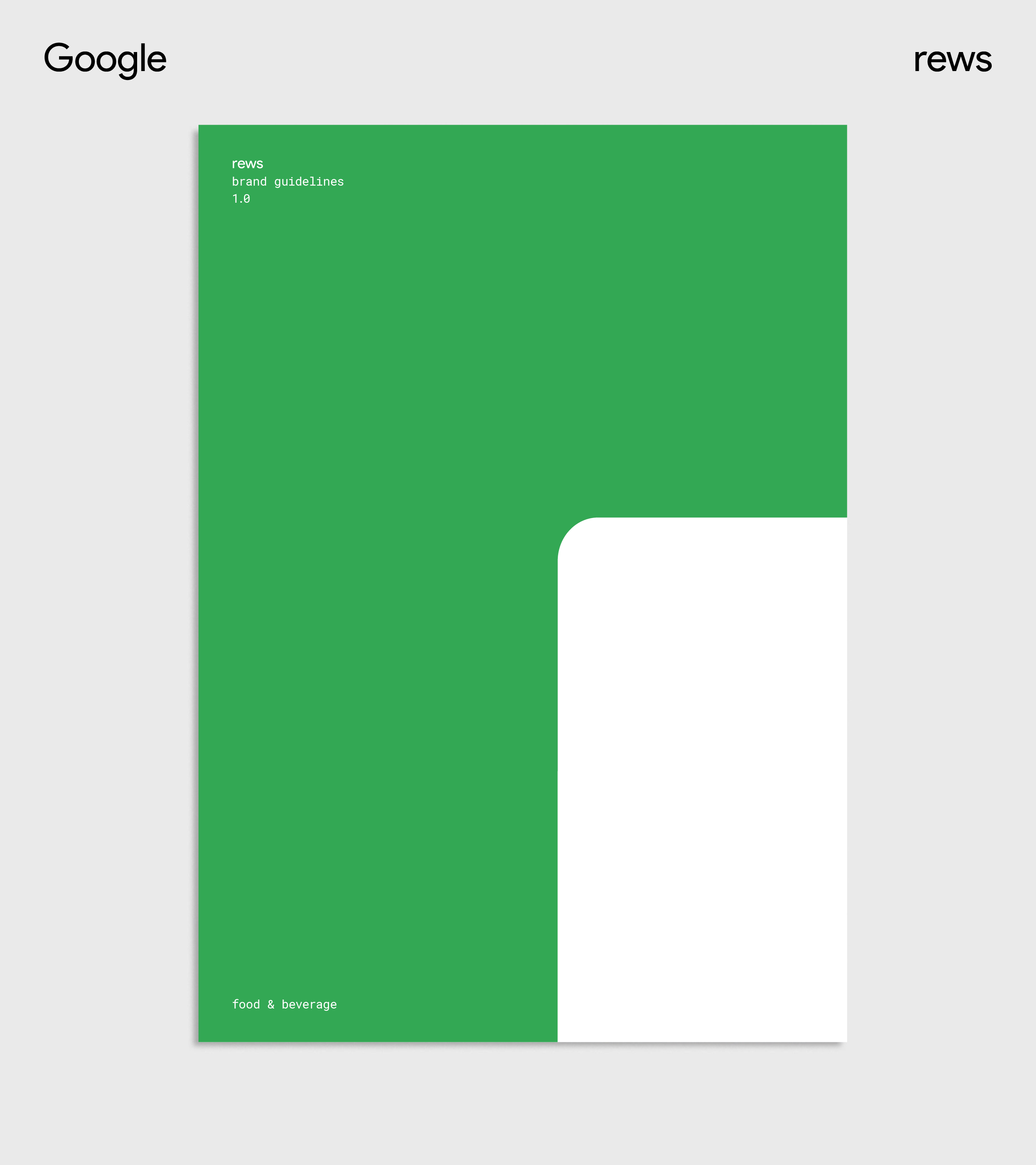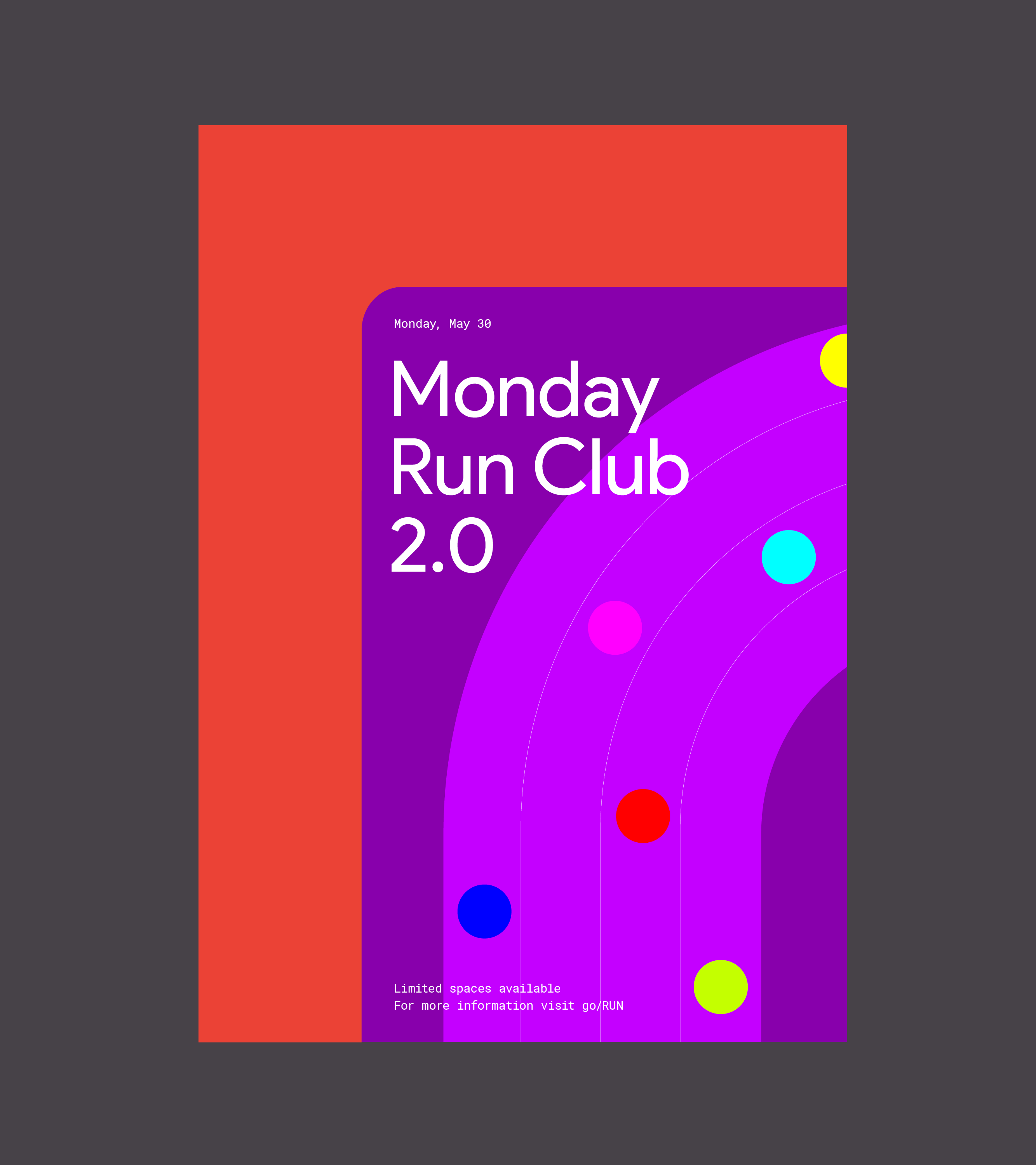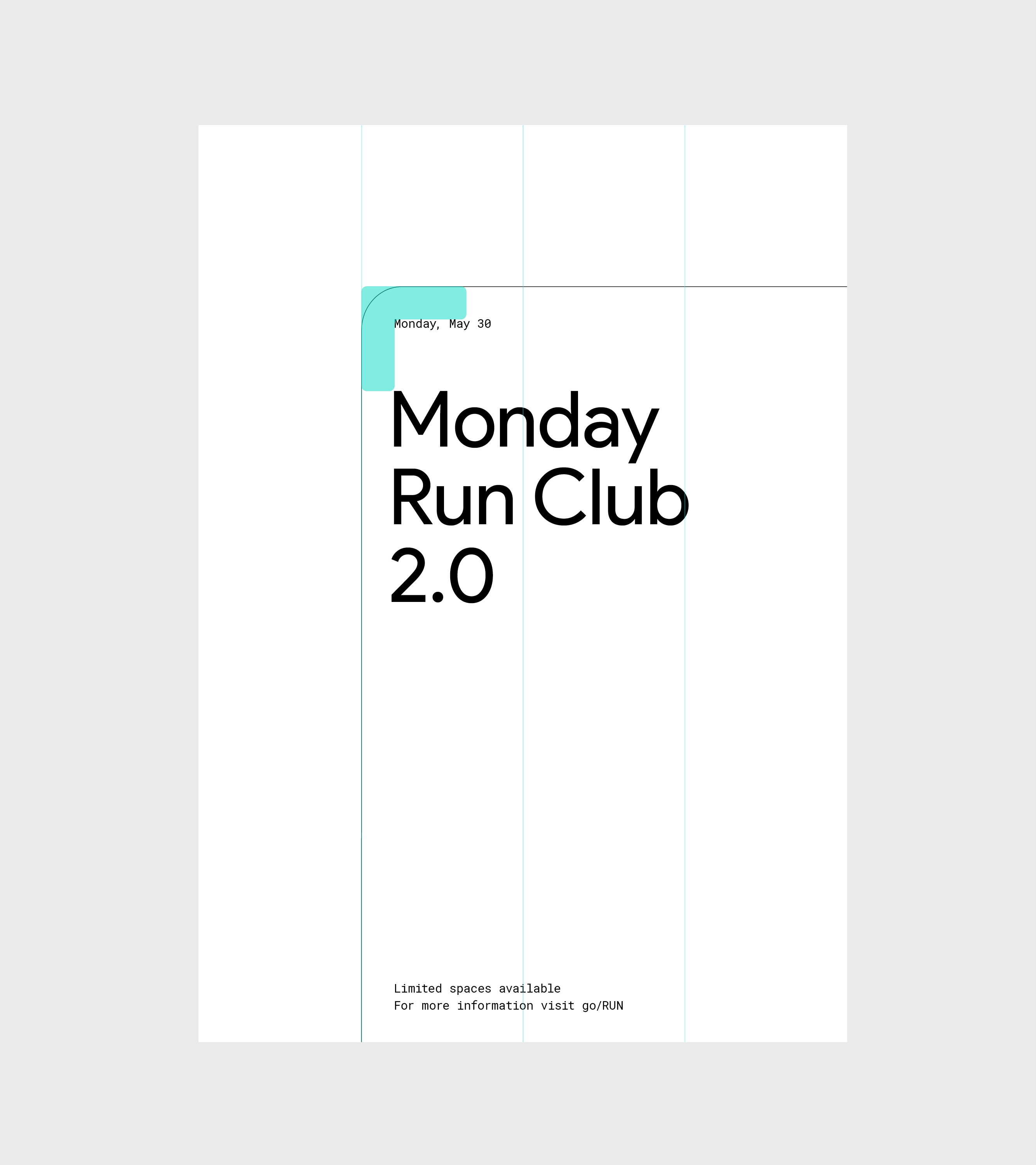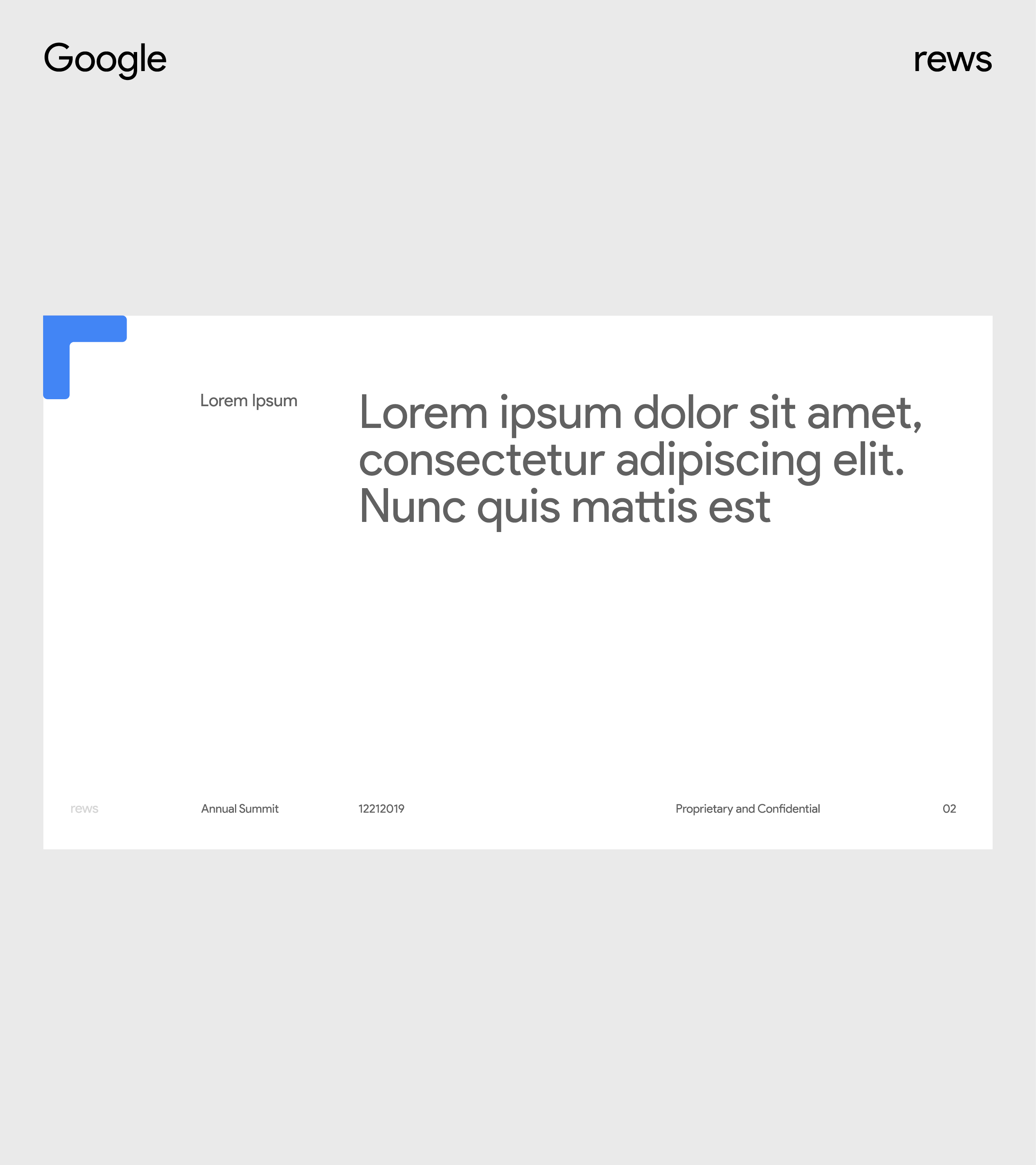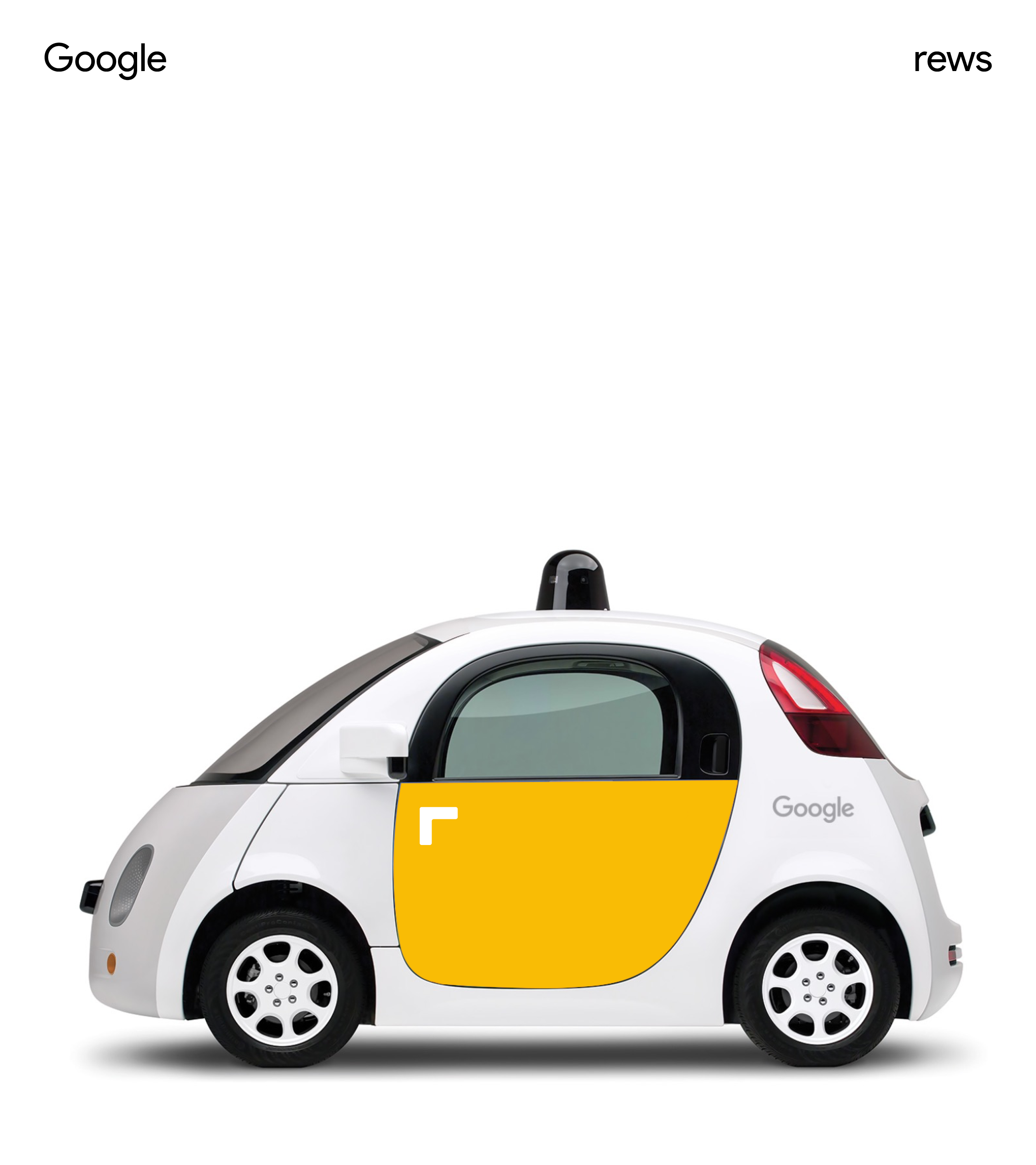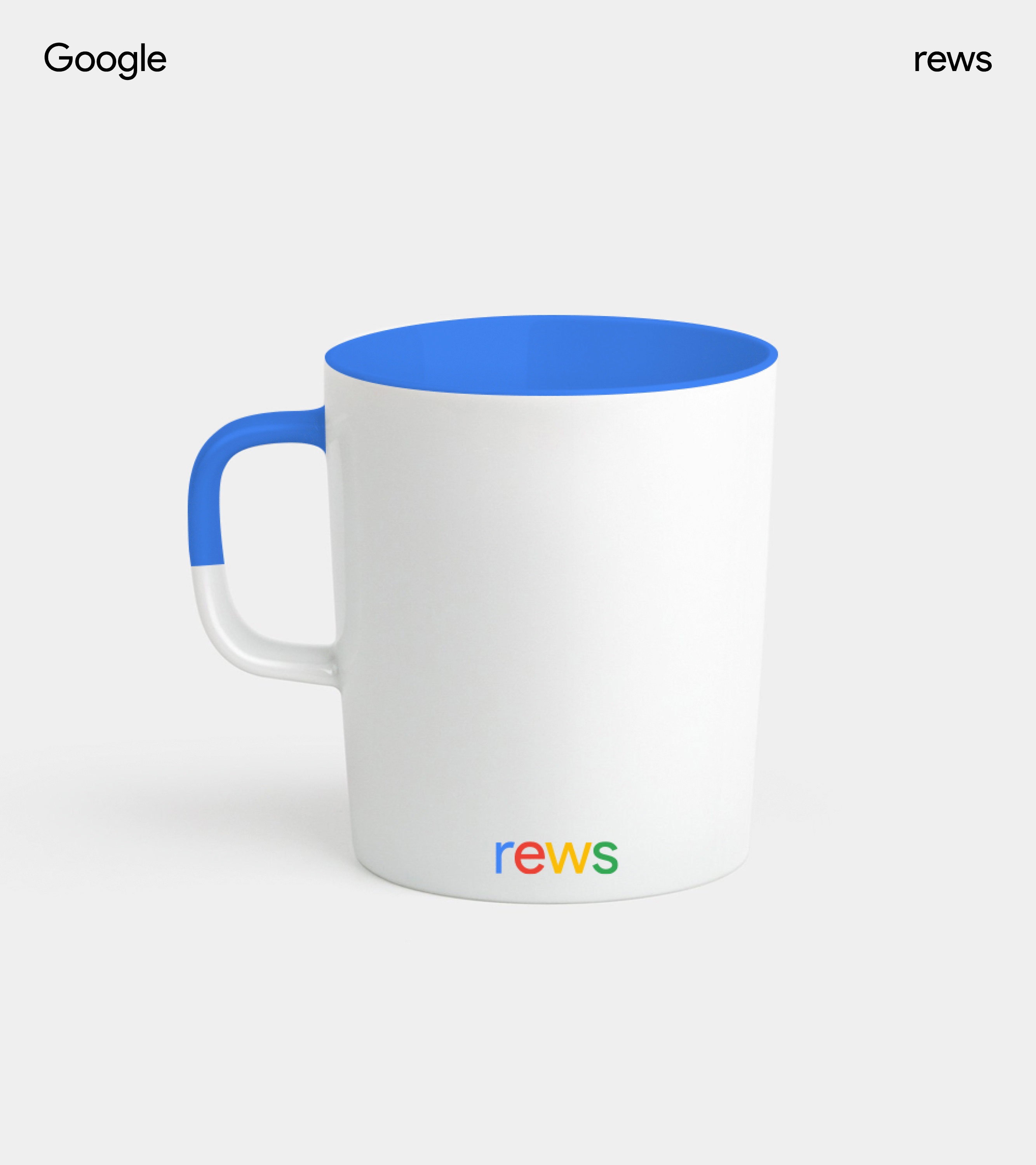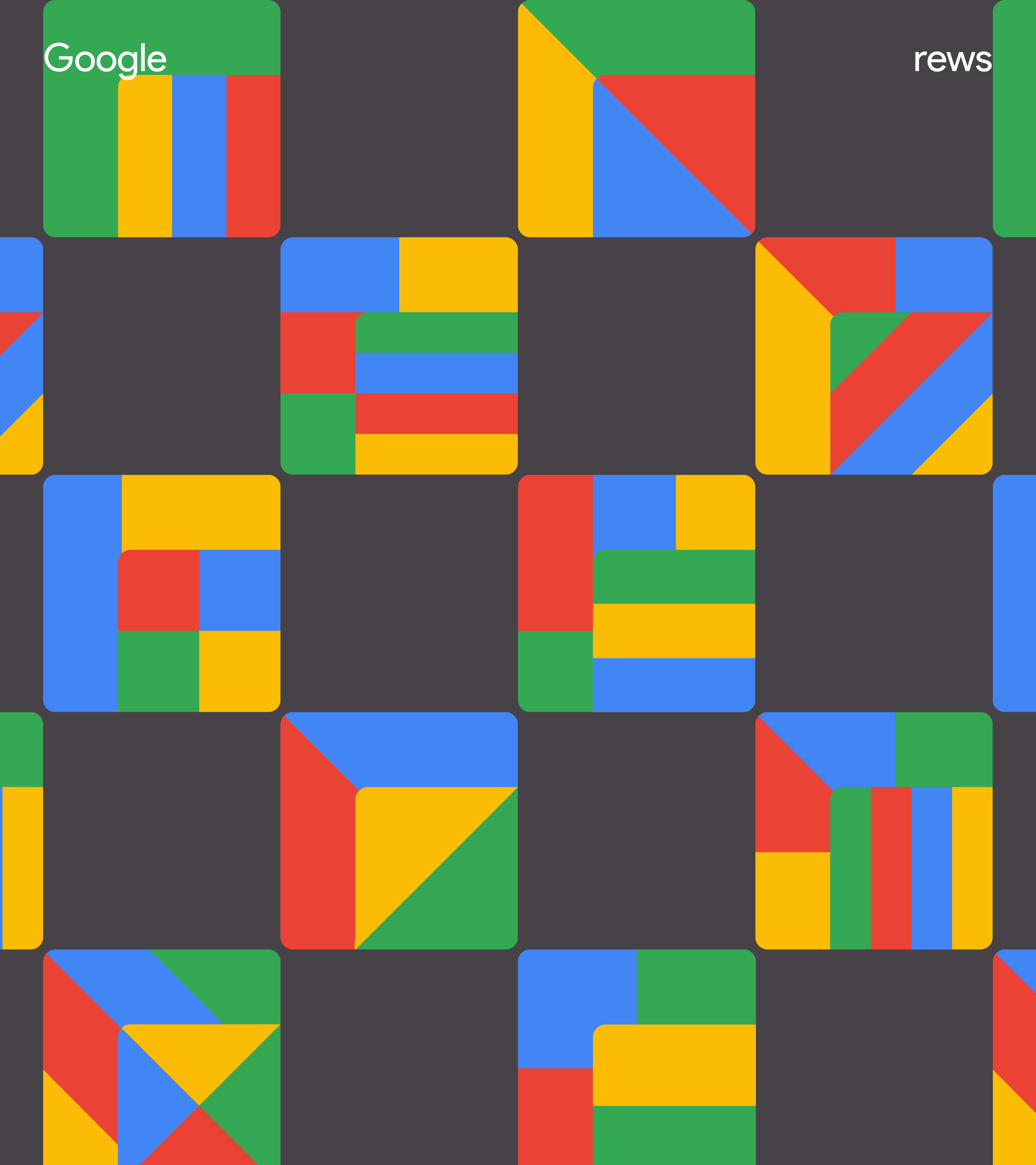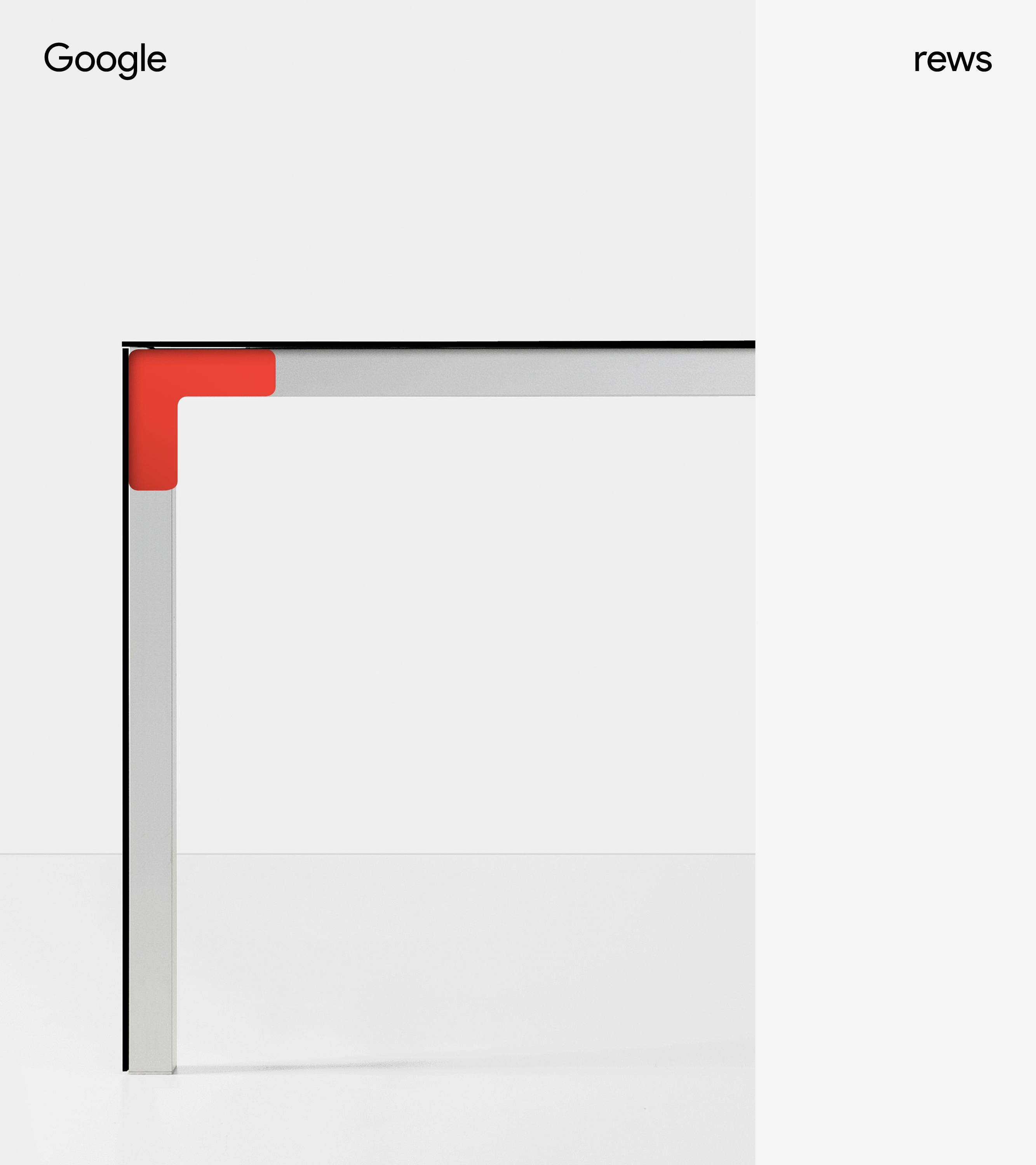 Team
↳ Virgilio Santos, Manuel Dilone, Shu-Yu Hsiao, Junki Hong, Jon Marsh, Cris Mascort, Teri Kaplan